Attention Adventurers, Backpackers & Trout Fisherman!
Awesome Golden Trout Fishing Lakes Of The Eastern Sierra.
I Know More Than 10 Awesome Lakes High In The Eastern Sierra To Catch Golden Trout
Today I Am Sharing Them With You
Want To Know Where This Monster Was Caught?
Why Join The Awesome Golden Trout Fishing Lakes Membership?
Hi!
My name is Dan Franklin

I have been backpacking in the eastern sierra for the past 15 years and have visited most, if not all of the best lakes to fish for golden trout from Cottonwood Pass to the South to Pine Creek Pass to the North.

I decided to write detailed articles about each of my favorite golden trout lakes to share with others who have the same desire; to get out in to the wilderness, get away from it all, enjoy the beauty and adventure that the high country along the eastern sierra has to offer.

These articles were written to give other backpackers and golden trout fisherman insight in to the best golden trout lakes found in the sierra.

Enjoy!
Each Golden Trout Lake Article
Provides The Following In-Depth Information:
The Route Taken To Reach Each Lake Including Trailhead Location, Pass, Permit Information And Current Trail Conditions.
Photos Taken Along The Route To Give You An Idea Of The Terrain , The Challenges And The Beauty
Water is most important on the trip. I tell you where the water sources are along the way
Bears Are Always A Concern In The Wild. I Will Share Any Bear Stories With You.
Altitude Maps Indicating Changes From Waypoints Such As Trailhead, Lakes, Streams and Passes.
Campsites May Be Scarce At Some Lakes. Especially If You Are Travelling In A Large Group.
I Will Tell You What Success I Have Had At Each Lake By Describing The Size, Frequency and FIerceness Of The Goldens.
Camp Site Availabilty, Water Accesiblity, Fish Size and Hit Frequency Are Given Star Ratings To Visually Differentiate The Different Lakes.
Additional Membership Advantages...
Contact Info For Each Trailhead
To help you secure the required wilderness permits and do complete research on the passes I provide resource links to important websites to speed you along your way
Current Fire And Trail Conditions
Unfortunately fire is always a danger in the mountains during the summer months. I give you a link to check if fire anywhere in the sierra may affect your plans.
Here Are Just A Few Images From My Trips To These Lakes...
Act Before The Timer Hits Zero & Receive The Following Bonuses
Surviving The Wild Outdoors
This is a 16 page outdoor survival reference guide that covers the following topics
Survival Equipment

Survival Skills

Edible Bugs & Plants

More...
Surviving The End Of The World
This is a 100 page ebook that covers all of things you need to do to prepare for any natural or man made disaster. Topics include:
What Can Happen

Things To Have Stored

Transportation

Communication

Survival Skills

Much More...
7-Day Money Back Guarantee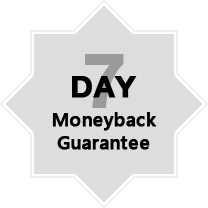 Try Awesome Golden Trout Lakes Today For 7 Days Risk Free!
I'm fully confident that you'll love the Awesome Golden Trout Fishing Lakes Membership on a whole new level. If by any chance you aren't as satisfied, then send us an email t and we'll do a full refund. As you always wished, this is a
'No Questions Asked' Money Back Guarantee
.